Title: Blue October - "What If We Could"
After much contemplation on the Twitter situation I finally made my decision. Feedback varied from people not caring for it to addicted people, some telling me to get it and some telling me FB is way better. Well, I broke down and got
one
.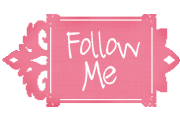 I'm still learning. I must admit, it is pretty fun. We'll see how long it lasts. 8)
On another note, it is finals week. BLAH. So posting will likely be light this week due to devoting my life to the gigantic load of work between tomorrow and Friday.
Lastly, to the ladies I'm sending Christmas cards to, they will be out in the mail this week! They are made out, I'm just waiting to get stamps tonight so be on the look out!
xoxox