Title: Quote from Halloweentown
So I've already shared my love and adoration for all things Halloween.  To keep up with the mood, I decided to share some of my favorite Halloween movies with you!

1.) The Nightmare Before Christmas
Incase you forgot from the last post, I love this movie.  I can watch it over and over again.  Not only is it a good Halloween movie, it works for Christmas too! Oh how I love Zero.
I've watched this movie so many times.  It use to creep me out, seriously. Scary witches on the attack? Totally caused some nightmares. But the cute boy in it made up for them!
3.) It's The Great Pumpkin Charlie Brown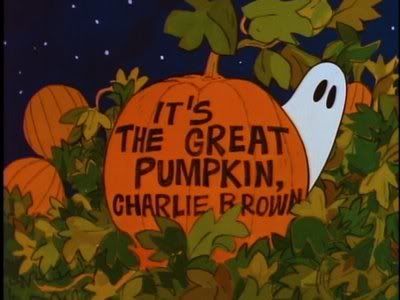 No list is complete without Charlie Brown.  It's a classic, end of story.

I don't know about you, but the original was the best. I always wanted to go here and wished my grandmother was a witch. How cool right?
Yeah, they are basically all kids movies, but I still loved them!
What are your favorite Halloween movies to watch? Am I missing any good ones?