Title: A Fine Frenzy - "The Minnow & the Trout"
It has been awhile since I wrote non-sense notes to people/things who will never read them so let the useless notes commence.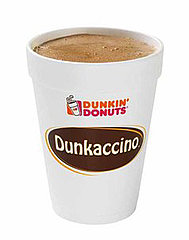 After our very first introduction, thanks to the 99 cent coupon, I believe I have found true love within your creamyness. You fooled me by your name, but your half hot chocolate/half coffee slays my soul. I'm glad we have met. You give me a sugar rush to make it through my work morning and I adore you for it. We will meet again.
It has been almost a year since our last meet, but that will change tonight. Let me personally thank you for having student rush tickets which are more than 75% off the normal price. I can now afford tickets and I am so excited.
Dear Rachel & Mercedes from Glee,
I wanted you to know that you should be worried. I have been practicing the music every day. Even at work, when no one is watching I lipsync and practice my theatrics so my moves are as good as my singing. Your job is in danger because I'm confident in a diva-off, I could out shine you both. Defying Gravity? Check. Alone? Most definitely. Bust Your Windows? You you wouldn't believe. I expect a casting call any day now, don't say I didn't warn the both of you.
Love always with no hard feelings,
I am sad to have finished the bag I bought back in November yesterday. I ate the last one of you with great sadness in my heart. I do not understand why you are only available at Christmas time. Please fight for equal rights so you are available all year round like regular tootsie roll midgee.
Thank you for getting up on your day off before me to get dressed and go clean the snow off my car and warm it up for me so I could sleep longer and not get into a cold car. You are a winner, but don't let that go to your head.
Dear Bloggin' Friends,
Happy Friday!!!
Love,
Me.